Posted on 15 Oct 2016 | Posted in Events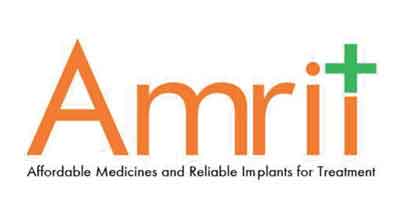 Aimed at lowering the treatment cost of cancer and cardio-vascular diseases that are on the rise in India, HLL opened India's first extremely affordable retail facility at All India Institute of Medical Sciences (AIIMS), New Delhi. AMRIT (Affordable Medicines and Reliable Implants for Treatment), the Retail Pharmacy  intended to dispense medicines and interventional cardiology implants at discounted rates, on producing authentic prescriptions from doctors, was launched by Union Health and Family Welfare Minister Sri. Jagat Prakash Nadda on 15 November 2015.
Initially, HLL will be dispensing 195 oncology drugs, 186 cardiovascular drugs and 148 cardiac implants through AMRIT pharmacy," HLL Chairman and Managing Director Dr. M. Ayyappan said.
Cancer treatment in India has been unaffordable for the poor and the middle class; given to its treatment cost amounting to more than Rs. 2.5 lakh for a period of six months itself. The annual figure of women being diagnosed with breast cancer in India is 145,000, according to the World Health Organisation.
The cancer drug market is unregulated and thus it is riddled with high prices as compared to their product cost. Retailers charge dynamic rates based on the patient's income group, offering marginal discounts resulting in most of the patients ending up paying 70 to 80 per cent of the MRP.
Based on the response of the AIIMS outlet, this initiative will be extended to other central government hospitals and Regional Cancer Centres too.