Posted on 01 Feb 2013 | Posted in General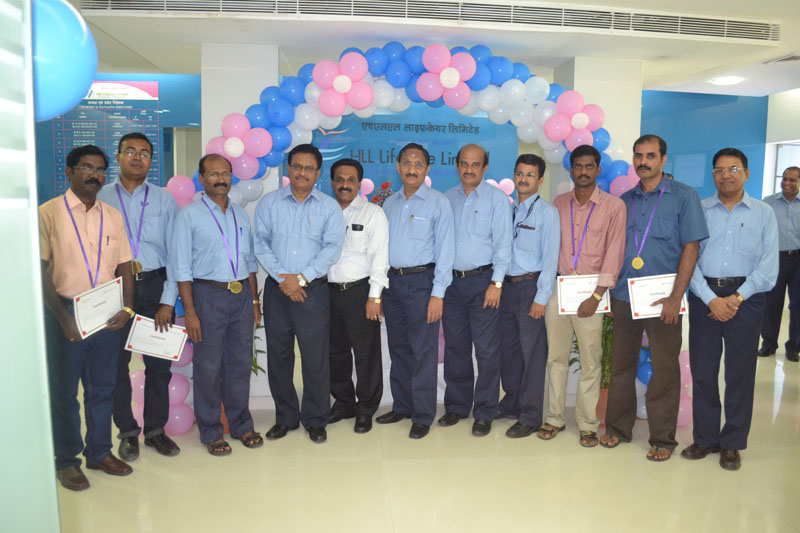 Originally Vijay Diwas (Victory day) on December 16 symbolises Bijoy Dibosh the day observed to celebrate the end of the Bangladesh Liberation War. After the Kargil Victory, July 26 1999, was called as Kargil Vijay Diwas. All these celebrations symbolised the victory of our nation in wars.
But for HLLians Vijay Diwas has a different meaning. We celebrate the tenth of every month as Vijay Diwas. For us Vijay Diwas symbolises the victory we earn in our work arena through innovating a new product or service or system or by achieving targets and increasing productivity.
Our Vijay Diwas thus celebrates success and appreciate employees who have made a positive contribution towards the growth of the company.
 "Our people are valuable assets and play a vital role in building HLL. They decide the final destiny of the company," says our C&MD, who has been the prime mover of Vijay Diwas. A truly motivational idea, isn't it?
"The best players love their game. Great achievers enjoy their achievement. The best workmen enjoy success," says the C&MD. "Life should be filled with a lot of happiness and love, which we often forget to do. That's why we have decided to celebrate each and every happy moments of the company. We will recognise and appreciate all the good efforts of our employees. The whole purpose is to create a new culture for the organisation," he says.
"Culture is the most powerful strategic tool for any organisation to enable employees to work cohesively. We have a uniform, corporate song, H2H and a mentoring programme. With these new initiatives, HLL has already created a unique culture amongst other public as well as private sector companies.

Medals and merit certificates of the first Vijay Diwas were presented to employees for their contribution towards Emily a new Intra Uterine System (IUS), which doubly works as a contraceptive option and effectively treats heavy and painful menstrual bleeding, medically known as Dysfunctional Uterine Bleeding (DUB).
HLL is today one of the most progressive and successful companies in the country. This is only possible because of a number of factors including the hard work and determination of its 2500-odd employees.